This map of major hurricanes during the best years of The American High came from
Tom Nelson's weather weblog
.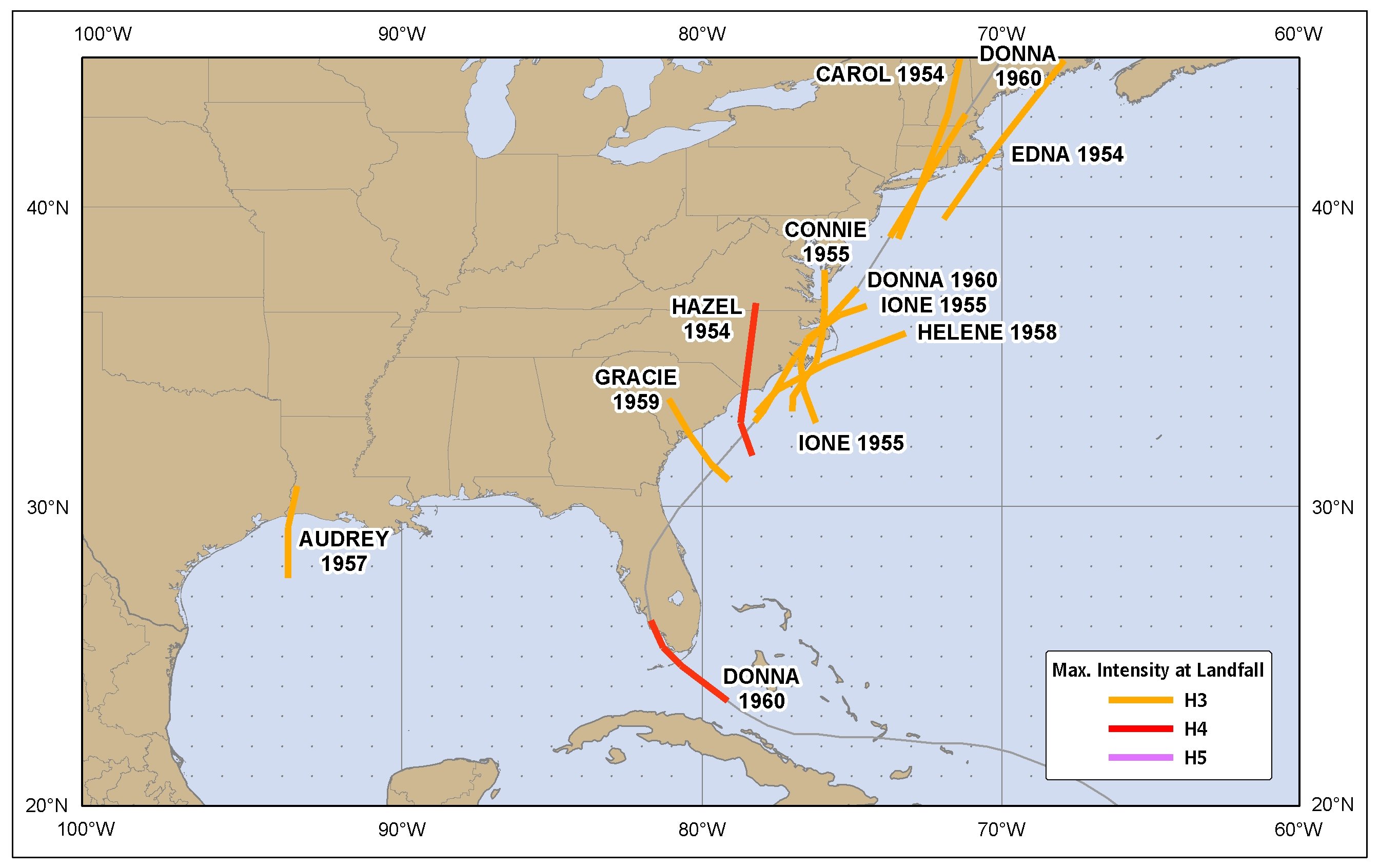 Mr Nelson notes that in those days nobody was blaming hurricanes on carbon dioxide, although there might have been some people
blaming atomic bomb tests for unusual weather
, or for
stopping global warming
.
There was less by way of Federal involvement in disaster cleanup, and Adlai Stevenson did not make President Eisenhower's handling of the 1954 and 1955 hurricanes a campaign issue.