AND YOU'VE HAD SOME KIND OF MUSHROOM, AND YOUR MIND IS GETTING SMALL
. Or, if not, the carpeting at Founder's Memorial Library at Northern Illinois will make you think you have.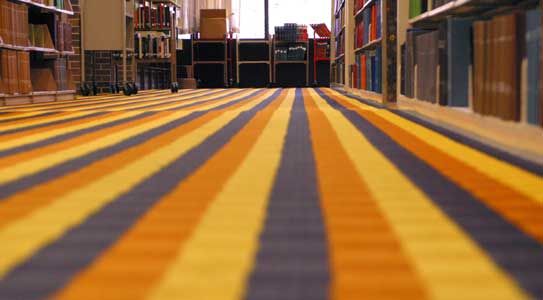 This carpeting was here when I interviewed here, and it was a bit jarring, although the fact that several useful books not available in
Wayne State
's library at the time were in the collection here reassured. It would go well in the
visiting team locker rooms
, I agree.